• Art book • Create a personalized book • Hardcover • His Name is Scooter! • Lisa Loucks-Christenson • Mother's Day 2021 Gift • Paperback • Personalized Book • Published by Story Antics® • Upcoming Release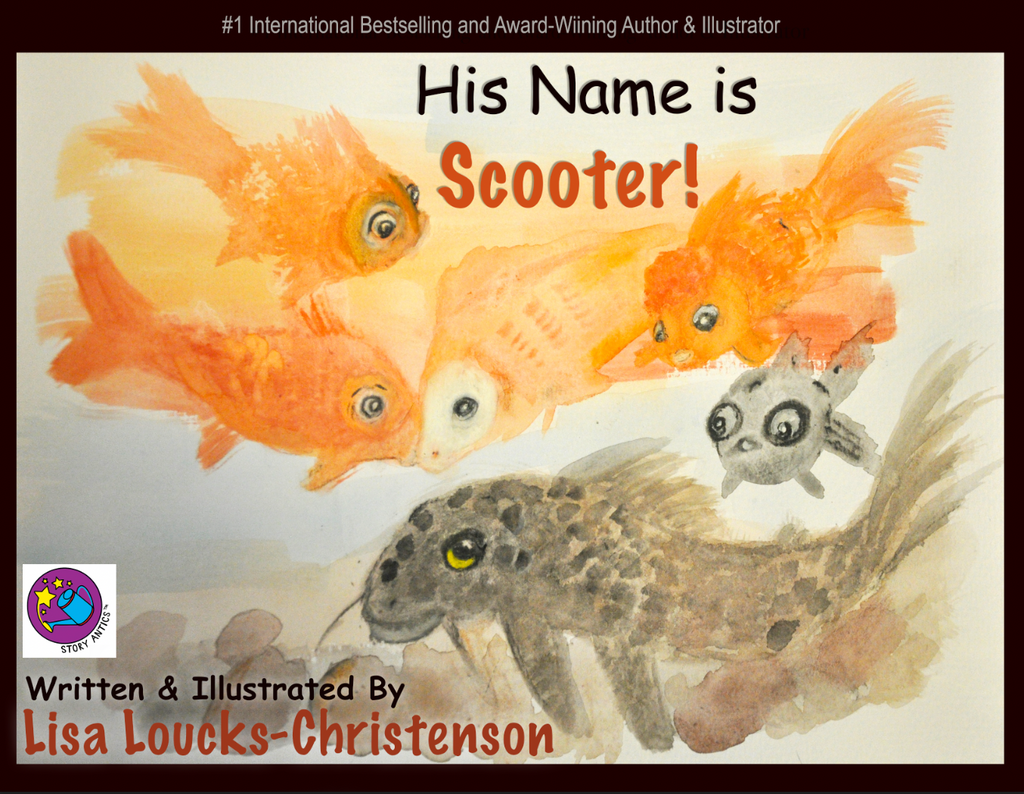 Story Antics® presents: A New Personalized Book



His Name is Scooter!

Written & Illustrated by Lisa Loucks-Christenson, #1 International Bestselling and Award-Winning Author and Illustrator

32 pages

32 original illustrations in watercolor

HIS NAME IS SCOOTER!

A story about a re-homed fish. 

You can purchase this story as it is written and illustrated

OR


This story can be personalized using a different name for a blonde-haired boy, a mom and a dad and a male clerk at a pet shop.

Further customizations: call

Copyright © 1972-2023 Lisa Loucks-Christenson. All Rights Reserved Bow Wow Detectives™, Bow Wow Detectives Agency™, A Bow Wow Detectives Cozy™, Bow Wow Detectives Case Files™ are established legal trademarks with multipile bestselling and award-winning titles. Lisa Loucks-Christenson holds the copyrights and is the original creator of these brands, characters, and series; developed in 2005 and used in commerce since 2009. Published by special arrangement with various publishers, and Story Antics®, an Australian registerd trademark owned by Lisa Loucks-Christenson. ALL RIGHTS RESERVED. There are underlying copyright interests in the various works of authorship associated with this registered trademark. Bow Wow Detectives, is a legal trademark.