Local & Regional Authors Collection
---
Tea Party Wednesday, Valentine's Adventures written and illustrated by Lisa Loucks-Christenson
Tea Party Wednesday, Valentine's Adventures written and illustrated by Lisa Loucks-Christenson Personalize this book for an additional fee, call for a price (costs vary due to customization).  Hardcover       When an unexpected 14th birthday wish is granted, Valentine is reunited with her sister, Ruthie Buttons, who left the earth shortly...
---
View Product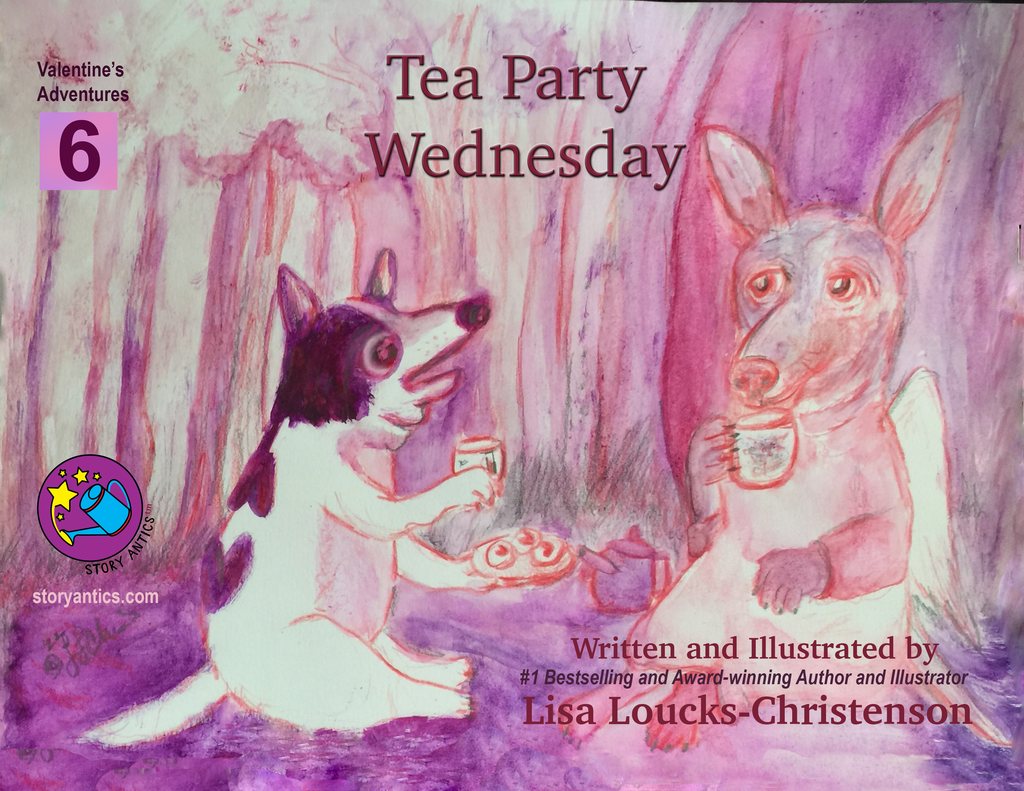 ---
Peacock Books & Wildlife Art by Lisa Loucks-Christenson
Peacock Books & Wildlife Art sells hand-curated, exclusive art, books and ebooks; new releases, used, vintage, collectible, First Editions and/or signed editions. 
Peacock Books & Wildlife Art is a Lisa Loucks-Christenson's art gallery and bookstore featuring her best-selling and award-winning wildlife documentaries, illustrations from her syndicated comics, her original art and giclee prints from her multiple number one best-selling and award-winning picture books, middle grade, YA, and Christian Inspirational stories and novels. Lisa Loucks-Christenson.  
Peacock Books & Wildlife Art is the Home of Lisa's Bald Eagles Documentary covering Lisa's 13+ years of wildlife research Lisa documented in the Whitewater Valley of southeastern Minnesota. Lisa's Bald Eagle Documentary aired on Ron Schara's Minnesota Bound Outdoor Television, has been featured at the National Eagle Center, and published in various regional newspapers, television news, and broadcast on outdoor radio.
The walls and card racks features a rotating selection of Lisa Loucks-Christenson's best-selling and award-winning books and ebooks, her new releases, exclusive titles, personalized children's books and exhibits. Art cards, loose prints, and Photo Traders and merchandise available for purchase. 
---
Copyright © 1972-2023 Lisa Loucks-Christenson. All Rights Reserved Bow Wow Detectives™, Bow Wow Detectives Agency™, A Bow Wow Detectives Cozy™, Bow Wow Detectives Case Files™ are established legal trademarks with multipile bestselling and award-winning titles. Lisa Loucks-Christenson holds the copyrights and is the original creator of these brands, characters, and series; developed in 2005 and used in commerce since 2009. Published by special arrangement with various publishers, and Story Antics®, an Australian registerd trademark owned by Lisa Loucks-Christenson. ALL RIGHTS RESERVED. There are underlying copyright interests in the various works of authorship associated with this registered trademark. Bow Wow Detectives, is a legal trademark.