• David Serero • itunes Lisa Loucks Christenson • Lisa Loucks Christenson documentary • Minnesota documentary • The Culture News • winter bug life • Winter Bugs! • Winter Bugs: 10 Year Anniversary Edition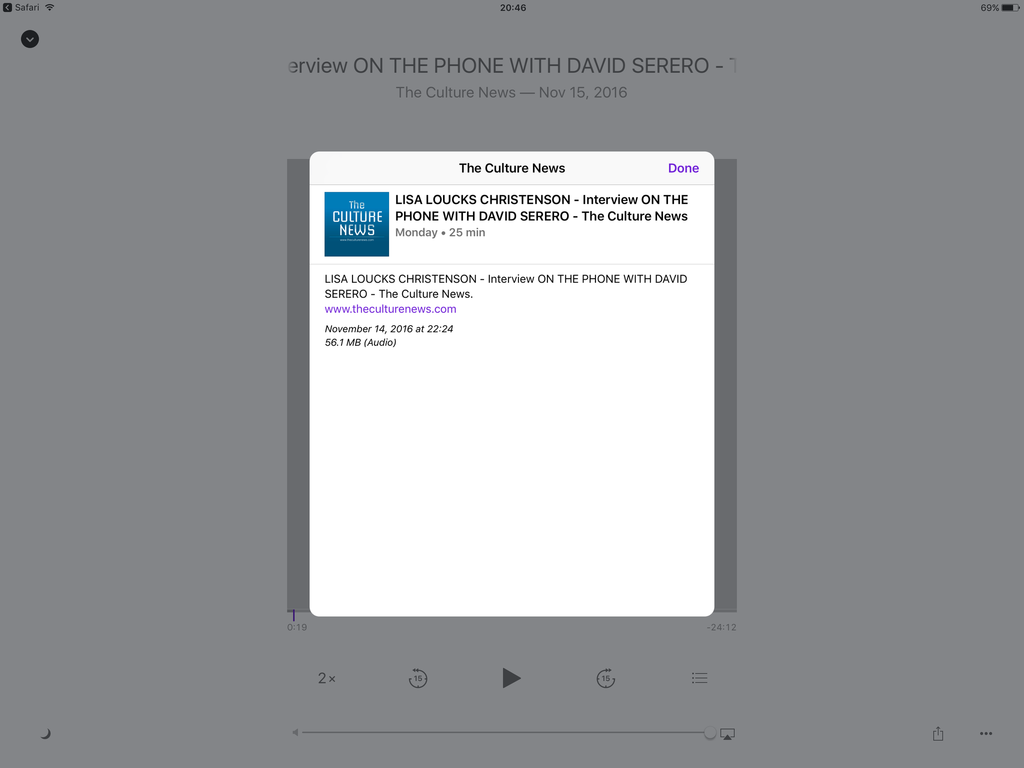 11/14/2016 https://soundcloud.com/theculturenews/lisa-loucks-christenson-interview-on-the-phone-with-david-serero-the-culture-news Lisa Loucks Christenson on The Culture News With Host David Serero recorded 11/14/2016 show about Lisa's Winter Bug Documentary and upcoming release of Winter Bugs: 10 Year Anniversary Edition. Lisa's Website: http://lisalc.com iTunes: https://itunes.apple.com/us/podcast/lisa-loucks-christenson-interview/id1137009293?i=1000377865059&mt=2

Copyright © 1972-2023 Lisa Loucks-Christenson. All Rights Reserved Bow Wow Detectives™, Bow Wow Detectives Agency™, A Bow Wow Detectives Cozy™, Bow Wow Detectives Case Files™ are established legal trademarks with multipile bestselling and award-winning titles. Lisa Loucks-Christenson holds the copyrights and is the original creator of these brands, characters, and series; developed in 2005 and used in commerce since 2009. Published by special arrangement with various publishers, and Story Antics®, an Australian registerd trademark owned by Lisa Loucks-Christenson. ALL RIGHTS RESERVED. There are underlying copyright interests in the various works of authorship associated with this registered trademark. Bow Wow Detectives, is a legal trademark.