• Cougar • Day 1 Year 15 • illegal poaching • illegal trapping • Lisa Loucks Christenson Documentaries • Minnesota Conservation Officer Impostor • Struggling for Existence Documentary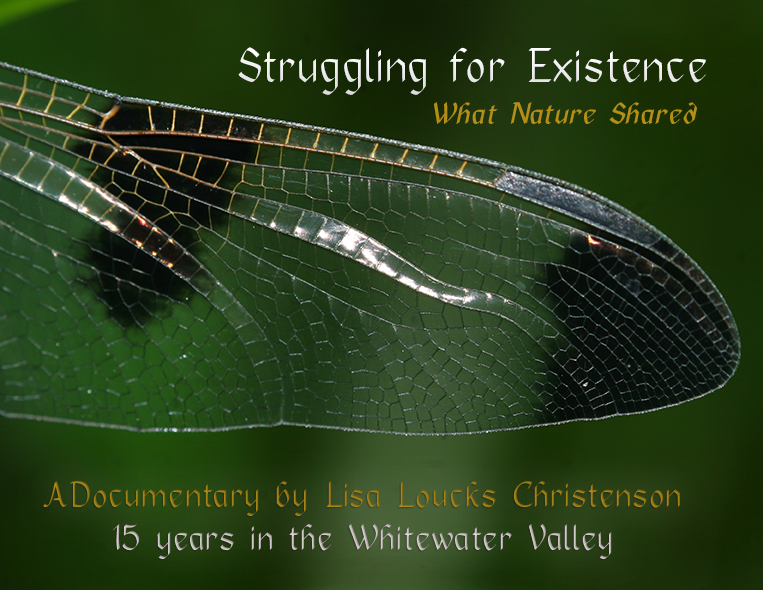 By Lisa Loucks Christenson

Today I went back to work on my Struggling for Existence Documentary. This is a story told from personal observations that shares wildlife facing their challenges to live, their interactions with each other, how they cope through the seasons, man vs. nature, ethical and illegal trapping, poachers, baiting, illegal hunting and fishing. It's a documentary that I've been working on since 2005, starting with my first gift of a powder blue bullet shell casing, and over time, at least another one hundred strategically placed spent shells and bullets, countless recordings of guns going off within feet of me, weird men lingering around my vehicles, and worse. The game seemed to be to get me to report the strange incidents, discredit me in every way possible. I guess it worked, but I stand, still, knowing God saw it all.

  The shells were propped in front of my daily stops, interfering with, and changing the shots I took daily on my Walk the Burn documentary. Placed as a marker, usually before they cut the plant off, cut the tree off, hung something in the subjects place, removed or killed the subject.

 An FBI Swat agent told me, "They are trying to tell you they're in your camp." He was right, but that only led to me wondering if I'd walked to close to theirs, and if so, what were they afraid of me finding? 

  No doubt they were trying to scare me out of the woods, make my experience so horrible that I'd stop investigating what was happening. I didn't shy away. More harassment followed, I've included those details are in my other documentaries. This story is my most important work of my life. It's the story I followed as a voice and eyes for our wildlife I documented, shooting past the bullet shell casings, thefts of my gear, and worse: a conservation officer who pulled in behind me as I came out of the woods, detaining me, questioning me, but it would take my talking to the real officer with that name (years later) to find out the first guy was an impostor wearing the name tag replica that real officer. One of my customers gave me the missing evidence piece, one that proved beyond any shadow of doubt the guy was a fake . . . but why? 

  Another customer asked, "How will you find the impostor?" I told them I didn't have to . . . "He'd find me, again." 

  In the last few months, it took opening my new bookstore and gallery (which turned into two stores and one online store); my own health emergency and unexpected surgeries; my families health battles; a host of worldwide customers looking for health answers and fighting to survive to make me realize the timeliness of this story. I plan to finish this project, this year, if it's God's will.

 Read more in Lisa's Struggling for Existence: What Nature Shared.

 

 

 

 

 

Copyright © 1972-2023 Lisa Loucks-Christenson. All Rights Reserved Bow Wow Detectives™, Bow Wow Detectives Agency™, A Bow Wow Detectives Cozy™, Bow Wow Detectives Case Files™ are established legal trademarks with multipile bestselling and award-winning titles. Lisa Loucks-Christenson holds the copyrights and is the original creator of these brands, characters, and series; developed in 2005 and used in commerce since 2009. Published by special arrangement with various publishers, and Story Antics®, an Australian registerd trademark owned by Lisa Loucks-Christenson. ALL RIGHTS RESERVED. There are underlying copyright interests in the various works of authorship associated with this registered trademark. Bow Wow Detectives, is a legal trademark.