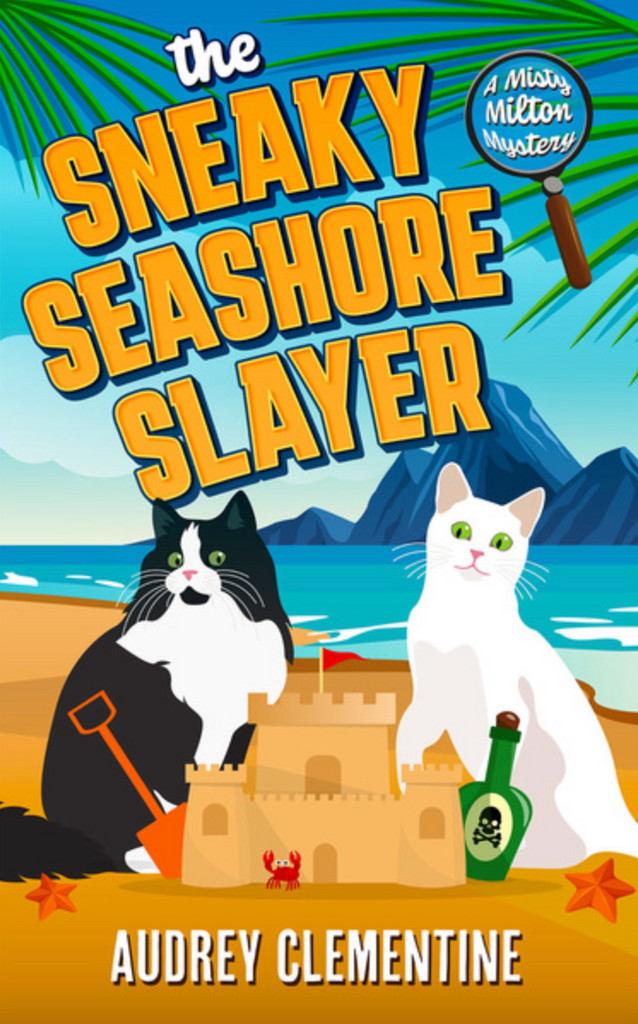 The Sneaky Seashore Slayer | Ebook
The Sneaky Seashore Slayer
By Award-winning and Bestselling Author Audrey Clementine
Sold Exclusively at Peacock Books & Wildlife Art
Misty needs a new start.
Fresh out of a break-up from her cat-hating husband of 25 years, she journeys from Kansas to the small beach town of Quinn, California with the hope of a new beginning.
A cute little chilled-out beach town.
The perfect place to raise her fur-babies, and start the gourmet cat food business she dreamed of.
But it seems someone in Quinn doesn't like outsiders…
And when one of her wealthy clients is murdered, Misty finds herself framed for the crime.
With the help of her feline sidekicks, she must find the culprit and prove her innocence.
Or they'll be next on the killer's list…
---
---
More from this collection
Copyright © 1972-2023 Lisa Loucks-Christenson. All Rights Reserved Bow Wow Detectives™, Bow Wow Detectives Agency™, A Bow Wow Detectives Cozy™, Bow Wow Detectives Case Files™ are established legal trademarks with multipile bestselling and award-winning titles. Lisa Loucks-Christenson holds the copyrights and is the original creator of these brands, characters, and series; developed in 2005 and used in commerce since 2009. Published by special arrangement with various publishers, and Story Antics®, an Australian registerd trademark owned by Lisa Loucks-Christenson. ALL RIGHTS RESERVED. There are underlying copyright interests in the various works of authorship associated with this registered trademark. Bow Wow Detectives, is a legal trademark.