• Bancroft Publishing • Ellen Pall • featured guest • Lisa LC • Lisa's Walk The Talk Show • Live Show • MUST READ WELL book • New Book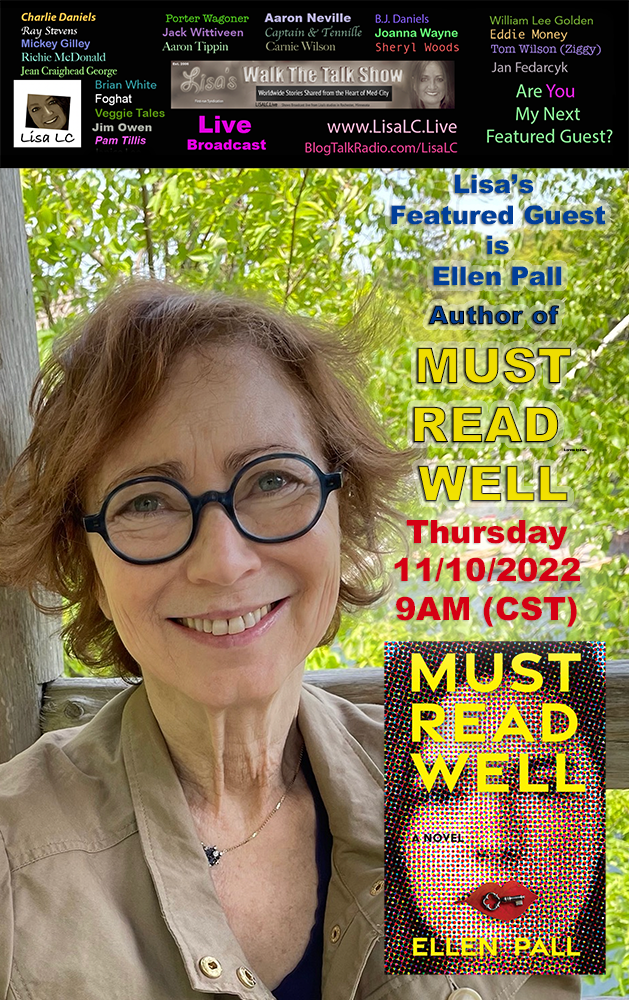 Lisa's Walk The Talk Show's next show broadcasts live, Thursday, 11/10/2022 9AM, Lisa's Featured Guest is Ellen Pall. Join them as they talk about Ellen's new book, MUST READ WELL. <iframe width="100%" height="180px" src="//percolate.blogtalkradio.com/offsiteplayer?hostId=1002311&amp;episodeId=12158842" frameborder="0" allowfullscreen=""></iframe>

Copyright © 1972-2023 Lisa Loucks-Christenson. All Rights Reserved Bow Wow Detectives™, Bow Wow Detectives Agency™, A Bow Wow Detectives Cozy™, Bow Wow Detectives Case Files™ are established legal trademarks with multipile bestselling and award-winning titles. Lisa Loucks-Christenson holds the copyrights and is the original creator of these brands, characters, and series; developed in 2005 and used in commerce since 2009. Published by special arrangement with various publishers, and Story Antics®, an Australian registerd trademark owned by Lisa Loucks-Christenson. ALL RIGHTS RESERVED. There are underlying copyright interests in the various works of authorship associated with this registered trademark. Bow Wow Detectives, is a legal trademark.