• Blustery Tuesday! • Exhibit: Valentine's Adventures™ by Lisa Loucks-Christenson at Peacock Books & Wildlife Art Valentine's Adventures™ exhibit on display at Peacock Books & Wildlife Art in Rochester • Faire Friday! • Lisa Loucks-Christenson • MN Exhibit: Valentine's Adventures™ by Lisa Loucks-Christens • Museum Monday! • Peacock Books & Wildlife Art • Shipwreck Sunday! • Stowaway Saturday! • Valentine's Adventures™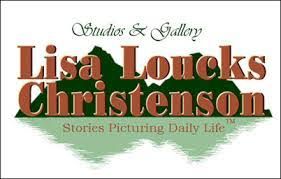 Exhibit: Valentine's Adventures™ by Lisa Loucks-Christenson at Peacock Books & Wildlife Art        
 

 

Exhibit: Valentine's Adventures™ by Lisa Loucks-Christenson at Peacock Books & Wildlife Art         

On display are Lisa Loucks-Christenson's prints made from her original watercolors. Art cards, merchandise, orders for the books and personalized books are sold at the store.

The images on display feature a few images from the following books in this series:

Museum Monday!

Blustery Tuesday!                                                                                                 

Faire Friday!

Stowaway Saturday!

Shipwreck Sunday

Copyright © 1972-2023 Lisa Loucks-Christenson. All Rights Reserved Bow Wow Detectives™, Bow Wow Detectives Agency™, A Bow Wow Detectives Cozy™, Bow Wow Detectives Case Files™ are established legal trademarks with multipile bestselling and award-winning titles. Lisa Loucks-Christenson holds the copyrights and is the original creator of these brands, characters, and series; developed in 2005 and used in commerce since 2009. Published by special arrangement with various publishers, and Story Antics®, an Australian registerd trademark owned by Lisa Loucks-Christenson. ALL RIGHTS RESERVED. There are underlying copyright interests in the various works of authorship associated with this registered trademark. Bow Wow Detectives, is a legal trademark.