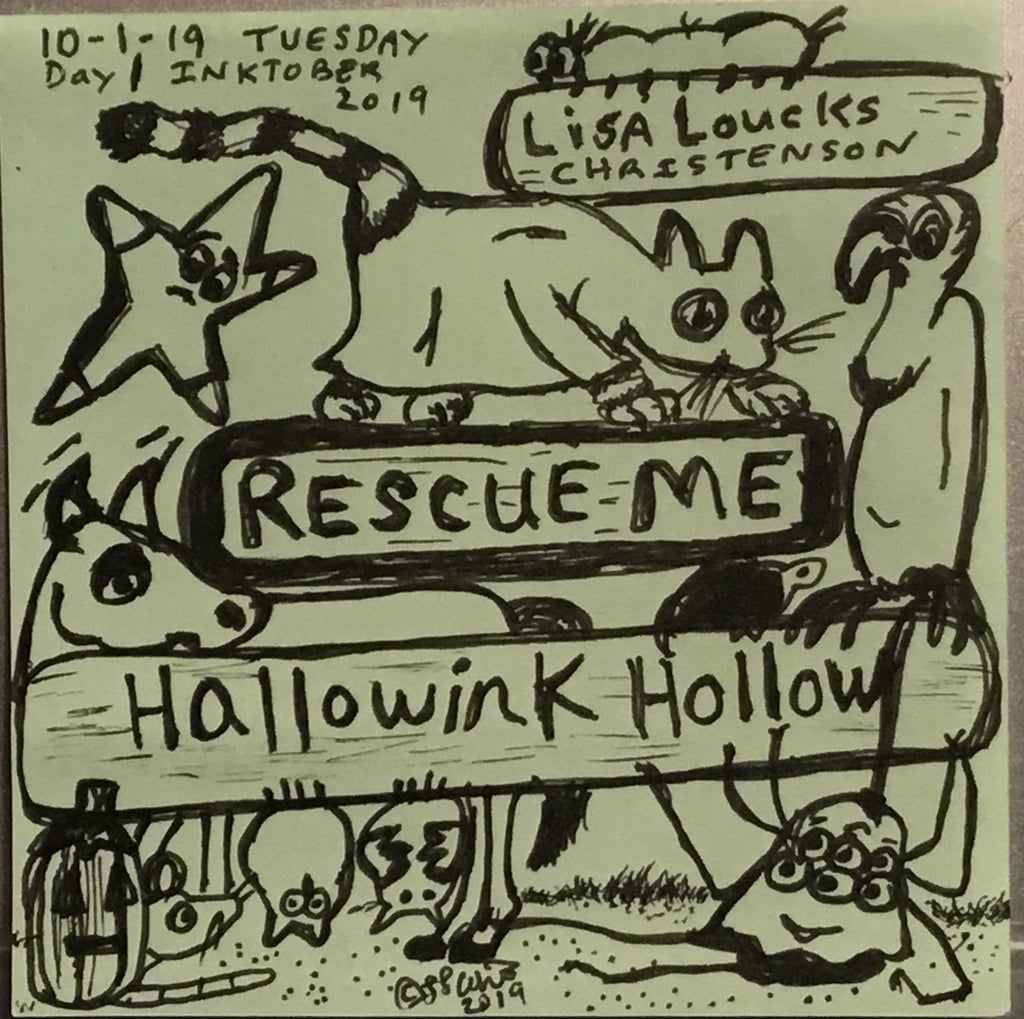 Hallowink Hollow: Rescue Me, Volume 3
Drawn on 3x3 sticky notes, one illustration each day through the month of October 2019, a story unfolds . . . Book 3 in Lisa Loucks-Christenson's Hallowink Hollow series.
It's October 1, 2019 and the first day of Inktober! The Hallowink's are back in my third Hallowink Hollow Sketchstory book, Hallowink Hollow: Rescue Me.
Pre-order now for a 10-31-2019 release date, published by Book Entree.
Release Date: 10-31-2019
Written & Illustrated By Lisa Loucks-Christenson
---
---
More from this collection
Copyright © 1972-2023 Lisa Loucks-Christenson. All Rights Reserved Bow Wow Detectives™, Bow Wow Detectives Agency™, A Bow Wow Detectives Cozy™, Bow Wow Detectives Case Files™ are established legal trademarks with multipile bestselling and award-winning titles. Lisa Loucks-Christenson holds the copyrights and is the original creator of these brands, characters, and series; developed in 2005 and used in commerce since 2009. Published by special arrangement with various publishers, and Story Antics®, an Australian registerd trademark owned by Lisa Loucks-Christenson. ALL RIGHTS RESERVED. There are underlying copyright interests in the various works of authorship associated with this registered trademark. Bow Wow Detectives, is a legal trademark.