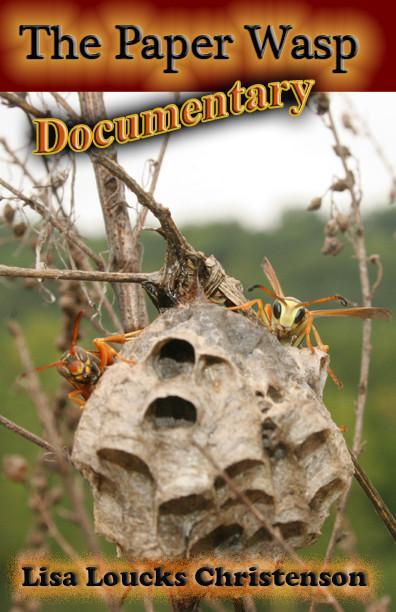 The Paper Wasp Documentary
The Paper Wasp Documentary by Lisa Loucks-Christenson
Publisher: True-Life Adventures Books & Pictures
The Paper Wasp Documentary
This documentary was recorded as a mini documentary that took place inside Lisa Loucks-Christenson's 590+ days project, WALK THE BURN documentary, recorded in the Whitewater Valley of Minnesota. Follow along with Lisa as she follows a paper wasp through the seasons and meet the offspring of the Paper Wasp documentary, all the way through their natural end.
Filmed and photographed in the wild, all weather.
One sample copy per store, not for sale. Loose art, prints, merchandise is for sale. 
---
---
More from this collection
Copyright © 1972-2023 Lisa Loucks-Christenson. All Rights Reserved Bow Wow Detectives™, Bow Wow Detectives Agency™, A Bow Wow Detectives Cozy™, Bow Wow Detectives Case Files™ are established legal trademarks with multipile bestselling and award-winning titles. Lisa Loucks-Christenson holds the copyrights and is the original creator of these brands, characters, and series; developed in 2005 and used in commerce since 2009. Published by special arrangement with various publishers, and Story Antics®, an Australian registerd trademark owned by Lisa Loucks-Christenson. ALL RIGHTS RESERVED. There are underlying copyright interests in the various works of authorship associated with this registered trademark. Bow Wow Detectives, is a legal trademark.