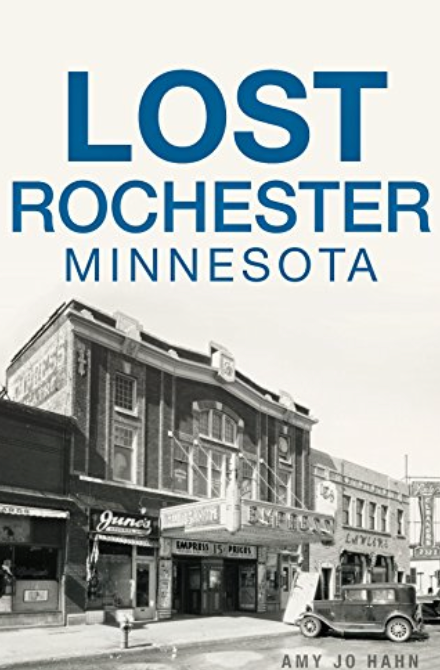 Lost Rochester
LOST ROCHESTER
Amy Jo Hahn
Rochester is synonymous with one of its most famous landmarks, the Mayo Clinic, but there's so much more to the Med City. It began as a frontier town, struggling to make its mark in a sparsely populated wilderness. By the late nineteenth century, Rochester had expanded into a vibrant city, rich with business, educational and cultural opportunities...
---
---
More from this collection
Copyright © 1972-2023 Lisa Loucks-Christenson. All Rights Reserved Bow Wow Detectives™, Bow Wow Detectives Agency™, A Bow Wow Detectives Cozy™, Bow Wow Detectives Case Files™ are established legal trademarks with multipile bestselling and award-winning titles. Lisa Loucks-Christenson holds the copyrights and is the original creator of these brands, characters, and series; developed in 2005 and used in commerce since 2009. Published by special arrangement with various publishers, and Story Antics®, an Australian registerd trademark owned by Lisa Loucks-Christenson. ALL RIGHTS RESERVED. There are underlying copyright interests in the various works of authorship associated with this registered trademark. Bow Wow Detectives, is a legal trademark.