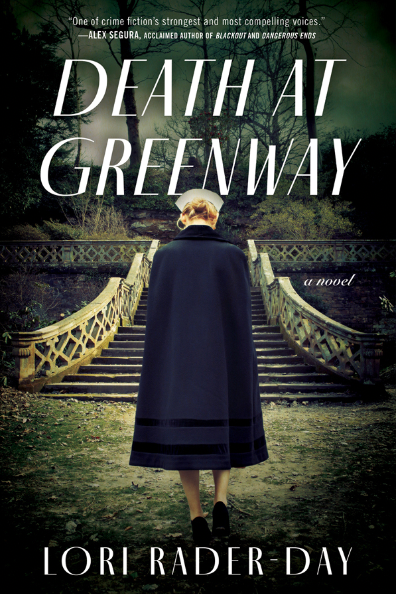 Death At Greenway
Lori Rader-Day 
Winner of the Agatha Award for Best Historical Novel!
Nominee for the Macavity Award!
Named both a Library Reads pick and a IndieNext pick, as well as a most-anticipated thriller by Crimereads, Goodreads, and Country Living! Named a best historical fiction by Crimereads for 2021, a top 2021 reads by BOLOBooks, a top 20 crime novel of the year by GoBookMart, an Editors Choice by the Historical Novel Society, and a Staff Best by multiple Deadly Pleasures reviewers!
DEATH AT GREENWAY
Signed Paperback First Edition
William Morrow imprint of HarperCollins
Paperback

Lori Rader-Day is a featured guest of Lisa's Walk The Talk Show. Show interview is at:
LisaLC.Live, BlogTalkRadio.com/LisaLC
New
https://loriraderday.com/books/
---
---
More from this collection
Copyright © 1972-2023 Lisa Loucks-Christenson. All Rights Reserved Bow Wow Detectives™, Bow Wow Detectives Agency™, A Bow Wow Detectives Cozy™, Bow Wow Detectives Case Files™ are established legal trademarks with multipile bestselling and award-winning titles. Lisa Loucks-Christenson holds the copyrights and is the original creator of these brands, characters, and series; developed in 2005 and used in commerce since 2009. Published by special arrangement with various publishers, and Story Antics®, an Australian registerd trademark owned by Lisa Loucks-Christenson. ALL RIGHTS RESERVED. There are underlying copyright interests in the various works of authorship associated with this registered trademark. Bow Wow Detectives, is a legal trademark.