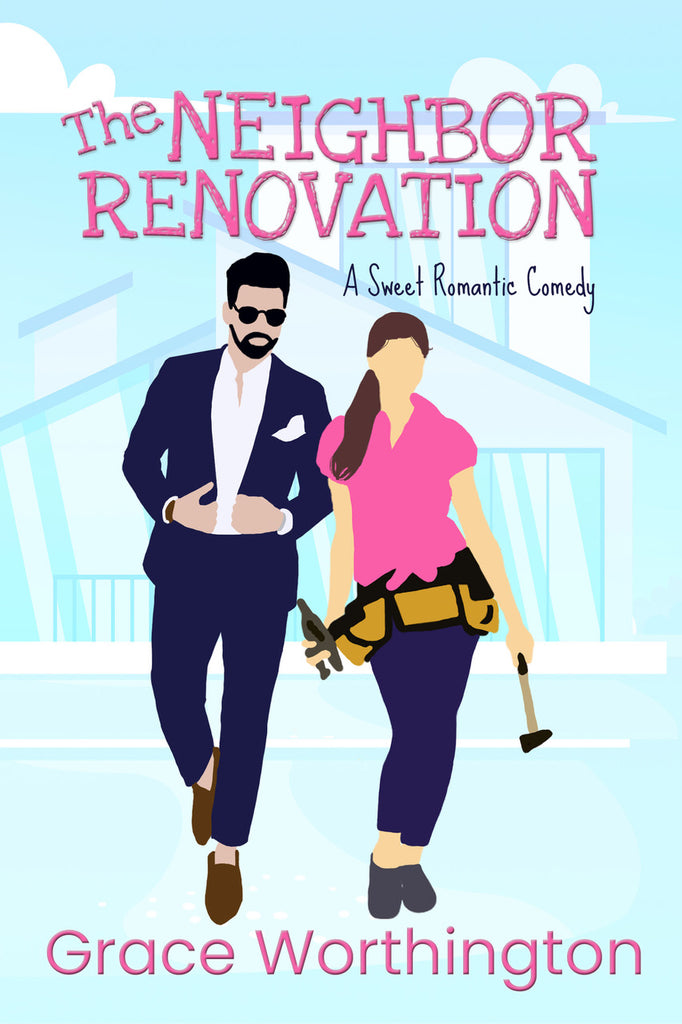 Grace Worthington's The Neighborhood Renovation
Check out Grace Worthington's latest book we're promoting today, 06/08/2023:
The Neighborhood Renovation
A Sweet Romantic Comedy
To buy the ebook at Amazon: https://www.amazon.com/Neighbor-Renovation-Romantic-Comedy-Romance-ebook/dp/B0BG95KZRB/ref=sr_1_3?crid=3RIMDN956DCLD&keywords=grace+worthington&qid=1686234314&s=digital-text&sprefix=grace+worthington%2Cdigital-text%2C129&sr=1-3
Free today (06/08/2023) for Kindle Unlimited Subscribers, and $.99 cents for everyone else. 
Order the Paperback at Peacock Books $14.99 + tax (where it's due) and shipping order by calling (888) 983-3085 and we can have it at the desk for pickup too. 
Bundle books and save on shipping! 
https://www.amazon.com/stores/Grace-Worthington/author/B0975L2ZDW?ref=ap_rdr&store_ref=ap_rdr&isDramIntegrated=true&shoppingPortalEnabled=true
---
---
More from this collection
Copyright © 1972-2023 Lisa Loucks-Christenson. All Rights Reserved Bow Wow Detectives™, Bow Wow Detectives Agency™, A Bow Wow Detectives Cozy™, Bow Wow Detectives Case Files™ are established legal trademarks with multipile bestselling and award-winning titles. Lisa Loucks-Christenson holds the copyrights and is the original creator of these brands, characters, and series; developed in 2005 and used in commerce since 2009. Published by special arrangement with various publishers, and Story Antics®, an Australian registerd trademark owned by Lisa Loucks-Christenson. ALL RIGHTS RESERVED. There are underlying copyright interests in the various works of authorship associated with this registered trademark. Bow Wow Detectives, is a legal trademark.